Three Simple Things: Leading During Chaos, Author, SEAL, Thom Shea
Jan 18, 2023
Why quitting is catastrophic and how to not quit!
23 years as a Navy SEAL.

Author of two books.

Head of the Navy SEAL sniper school.

Raise your level of expectation.

"Spartan Woman" became "Unbreakable."

13 valuable life lessons.

War is "nebulous" for those back home.

War is clear and scary as hell for the warrior.
---
Related episodes and posts
---
War was easier than training for him.
In 1996 he got his sniper qualification.
Three skills

Shooting.
Thinking (mindset is why most fail) (reconnaissance and getting into position secretly).
Tactics to maneuver in and out undetected.

SEALs want to get better every day.
Civilians/average Americans do not.
It was difficult leaving the military.
It helps to have a mentor.
He had three business mentors who helped him.
They met every Friday for a month for dinner, and he debriefed them on his ideas, and he couldn't make a decision without their approval.
They say no to everything for that month.
His message has been "make people better."
Make hard things simple.
What can you do right now?
Quitting is catastrophic.
Don't play half."
He got a few other SEALs in the room after their community was rocked by some suicides.
They laid everything on the table.
His buddies told him to write a book.
His book is about not quitting.
For 21 days, keep any promise.

Say I love you.
Exercise.
Push to make a sale every day.
Few people can do it.
4,000 people have tried to do his 21-day challenge, and only 82 have made it.

We allow our excuses to tell us they are true.
"This is stupid," and "I forgot."
You can learn anything if you decide not to quit.
Make selling a lifestyle.
People do what they are allowed to do.
Pick up those who have hit rock bottom.
"Let's quit tomorrow."
People are always on the verge of not doing well.
Encourage them to come back the next day.
Your company is a relfection of the leadership."
You can always keep encouraging someone who comes back to the table.
If you're playing the numbers game, you think the bottom numbers matter.
It's more effective to demand more of people.
Demand more of your people."
You have to reign people in the SEAL teams.
Great leaders tether their people together and reign them in.
In business, it's too much about "empowerment."
Don't encourage the laggards.
Salary destroys organizations.
As little as two hours a day are actually done at effective work in an eight-hour day.
Three levels of communication:

Listen without judgment, as they matter. Every human must be heard.
Speak without drama. Be on point.
Validate what you've heard. Clarify, so you understand. Interrupt people if you don't know what they are saying. Show you are listening.
Ask for the business. Let's do something that we just discussed.

OJT is tough for Alpha leaders to implement.
Patience is needed but rare in leadership.
Everything is a failure until you succeed.
Failure is a learning opportunity.
Leaders listen in the SEAL teams.
Thom let his teams make the plans so they'd own it.
Once you speak, you invalidate someone else.
Surround yourself with experts and lead them. Get them the training to be experts.
If a platoon doesn't like you in a leadership position, you'll fail.
In SEAL teams, the mission is less important than the team.
You can always turn around from a mission you perceive as unwinnable.
Other than rescue missions, all missions can be done later.
Nobody yells at you in the SEALs. You're just scared.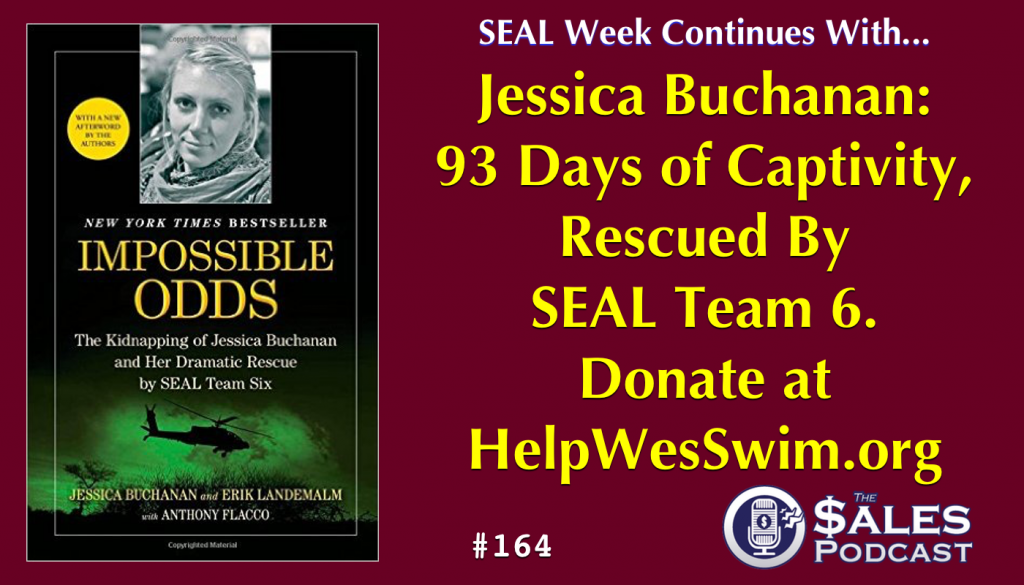 GUEST INFO:

PODCAST INFO:

SUPPORT & CONNECT: Check out the sponsors above; it's the best way to support this podcast