The 1 Call Closer, Richard Mugica
Sep 05, 2022
Expand the gap to close the sale
Persuasion vs. manipulation

The art and science of closing
The art comes from experience
You're going to mess up some opportunities to get good
Repeat back to the prospect what they said
---
Related episodes and posts
---
End with the vision.
Expand the gap.
What they say during the process lets you know if they really need time to think it over.
Objection handling should not be your focus.
You're getting objections because you have a flawed process.
Men hear "yes" 99.9% of the time when they ask their girlfriends to marry them because they know they are ready.
Pay attention to the chemistry on the call.
There are order takers, and there are closers.
You need to change their mindset.
Get them to believe in what they're selling.
The more people pay, the more they pay attention.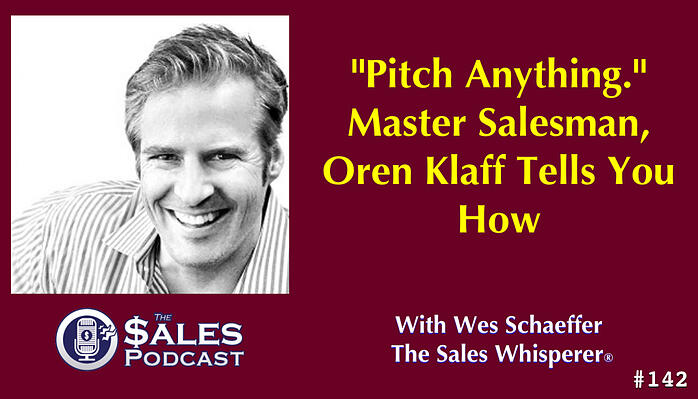 GUEST INFO:

PODCAST INFO:

SUPPORT & CONNECT: Check out the sponsors above, it's the best way to support this podcast