Keap CRM vs. 1ShoppingCart
Apr 02, 2022
As an inbound marketing practitioner, consultant, and author who works with HubSpot, Infusionsoft, and Ontraport, I am often asked to compare and contrast how various inbound marketing and marketing automation platforms stack up to others options on the market.
So I'll be updating this part of the site with as much competitive information in the Infusionsoft vs 1ShoppingCart dialogue as I can gather to help you make an informed decision because not all web tools are the same and not all businesses are created equally.
Social Media Following
Updated 10/21/20 4/2/22: in looking for the 1ShoppingCart Facebook page...it seems to have vanished.
They are now part of Web.com, so I guess they just absorbed their page, which makes sense because back in 2018 the 1ShoppingCart page had just 2,425 likes and was not updating their page often.
By comparison, HubSpot has 2,075,790 followers, up from 1,89,650 in early 2018 and 1,991,953 on 10/21/20, while Infusionsoft (now Keap) has declined a few thousand likes and followers, which are 217,122 likes and 219,639, respectively.
So the general public, which includes professional salespeople, sales managers, business owners, and entrepreneurs, have a lot more interest in HubSpot and Keap/Infusionsoft over 1ShoppingCart.
Here is a copy of my notes with 1ShoppingCart on 5/12/09:
*Let me start off by saying that the young man that took my call for 18 minutes, 49 seconds this morning was polite, patient, and helpful. He answered every question and gave me alternatives and examples of best practices for choosing and leveraging the features 1ShoppingCart offers.(Following are my notes EXACTLY as I typed them into Notepad on my MacBook as I spoke to the sales rep. I'll give a summary at the end.)
Constant Contact and AWeber are just email - no status.
1ShoppingCart - assign to mailing lists when they purchase, auto triggers. "Not quite a CRM" but it doesn't give you a place to keep notes...
can do searches for clients and send emails
can create forms
system shows orders for the time specified (hour / day, etc)
can do recurring billing.
join a mailing list and they become a prospect. When they buy they become a customer and they can get added to the "customer" list and they no longer receive prospecting emails.
Pro Package

allows selling of eBooks and Affiliate Module. Not available in any other of their packages.
Otherwise Basic is fine.
10,000 - 25,000 client records - customer / affiliates / prospects

Basic - $88.50/mo - optin message must be sent to contacts that are imported the first time. I also get a "Second Chance OptIn" because we will lose some. It can be turned on every 6 weeks.
Pro - $148.50

As soon as they order they are automatically double-opted in and sent from protected white label server.
Only manages marketing and orders. Doesn't keep tabs on people or projects long term.
AWeber / Constant Contact are good if you're not doing eCommerce but 1ShoppingCart offers the basic autoresponder features, etc.
As of 4/2/22, 1ShoppingCart Pricing is unchanged from 2/17/18 and 10/21/20,
Plus: $59/mo

1 user license
Phone support Mon-Fri, 10 AM to 8 PM Eastern
No chat support
2-Day email support response time

Premium: $119/mo
Ultimate: $249/mo
Conclusion: 1ShoppingCart is an okay tool for businesses whether they have a product/eCommerce offering established or not because they provide the same email functionality as an AWeber or Constant Contact for about the same price.
However, as your business grows and you develop products for sale (which I highly recommend) 1ShoppingCart lets you stay within their system and simply upgrade your package to activate their more advanced features.
Infusionsoft vs 1Shoppingcart: 13 Annual Payments
As a longtime Infusionsoft Consultant I've run across the majority of the big players out there in the email marketing, CRM, eCommerce, and Affiliate Marketing realm.
As part of my own due diligence, I regularly check in on "the other guys" to see what they are offering and how they stack up.
Between May 2009 to today, I've checked on the pricing of 1Shoppingcart and I continue to be shocked to discover that 1Shoppingcart charges you 13 payments per year (it's in the fine print with one of those little star thingies above the 8 key on your keyboard.)
WTH, right?
Here's a screenshot of their tiny fine print on the 1Shoppingcart home page on 2/17/18:
Here's a screenshot of their tiny fine print on the 1Shoppingcart Packages page on 10/21/20:
*Note that they still have a copyright of 2013 at the end of 2020. Yikes.
Here's a screenshot of their tiny fine print on the 1Shoppingcart signup page on 4/2/22:

1ShoppingCart Is Not a CRM
However-However, the sales rep made no bones about the fact that 1ShoppingCart is not a CRM!
There are no places for notes to keep tabs on longer-term prospects and/or clients.
While this is not a big deal for some businesses an IT client of mine just received an RFP from a city in California 5 YEARS after they first met!
If they did not have a system in place to store notes, diagrams/schematics, etc. they would have had to keep those notes in Outlook or printed out, which a ton of small businesses do, unfortunately.
One of the benefits of a CRM is the ability to keep a history of your customers in one place to ease and accelerate the transition of accounts between salespeople when there are promotions and/or turnover.
Infusionsoft and HubSpot give you a CRM, email, Web Forms, sales force automation, marketing automation, etc right out of the gate.
Infusionsoft and Ontraport give you eCommerce as well
While Infusionsoft may appear to be overkill for some businesses that's really only the case for hobbyists and/or people that just really don't want to grow.
I'm sure there were businesses in the early and even late 90's that said,
"

Email

? We don't need no stinkin' email. We have an olive green rotary phone that has taken orders just fine since Great Grand Pappy opened "

"

Website

? We don't need no stinkin' website. People know right where we're located and if not they can look us up in the Yellow Pages."

"

Broadban

d internet

? What in the heck is so important on the internet that you need to look at it that fast? Dial up is just fine."
You have two choices in business: Grow or Die.
Napoleon Hill said to surround yourself with successful people. So look beyond those that recommend the minimum if your goal is to truly grow.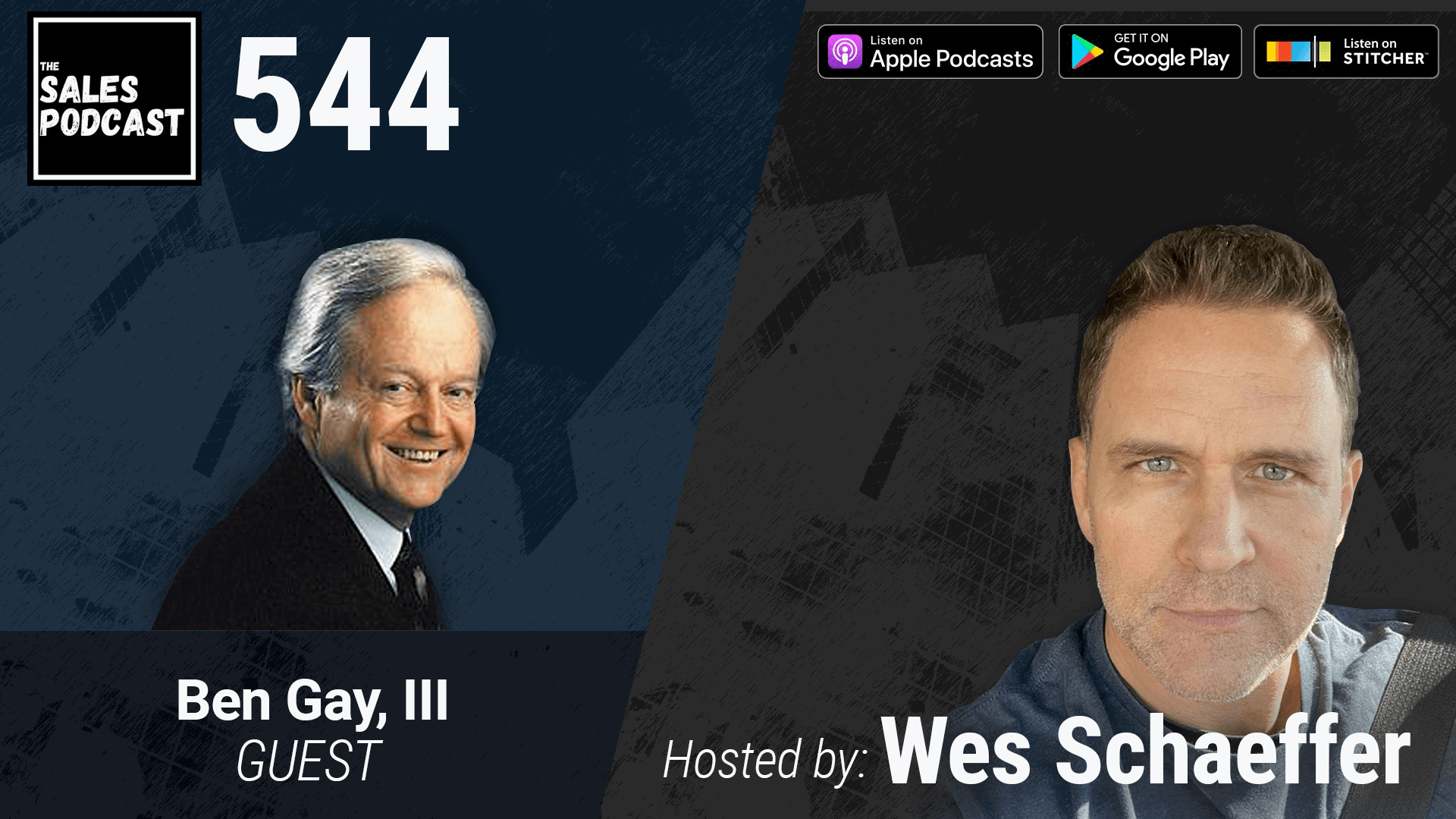 Ben Gay was mentored by Napoleon Hill for over two years.
By surrounding yourself with visionary friends and partners and associates you'll make back the extra you may spend on Infusionsoft in as little as 30 days because we are all entrepreneurs ourselves doing everything we can to grow and grow rapidly.
Like Home Depot says, "You can do it. We can help."
Contact me to see what marketing automation software really is right for you, even if it requires a bit of a stretch and a little dreaming.
If it's not right for you today I'll tell you.
I'll also tell you what you must do to get to the point that you need Infusionsoft.
Either way, I can promise you three things:
It will cost some money to get where you want to go.
It will take some work and a heck of a lot of thinking to set it up.
Once it's set up you'll be set free and you'll never look back.
Market like you mean it.
Now go sell something.