Develop The Right Approach to Failure
Sales Tips you'll learn in this episode of

The Sales Podcast...
The role and the importance of having an affinity to your market and a charity you support
The importance of giving
How to have the right mindset to grow and achieve

What a "fix mindset" does to you
What a "growth mindset" does to you

How the motto "If you're not failing you're not pushing yourself hard enough" needs to become your motto if you are to reach your goals
How to get motivated by "Hard work beats talent when talent doesn't work hard."
The role of being real and being connected plays in the growth of his company
The role your sales staff should play in your social media marketing
How to choose who to lose
Where life begins
Want to hear from the other great guests that were part of the "SEAL Week" series? Stream below or right click here to download the story of Jessica Buchanan who was rescued in Somalia by SEAL Team 6.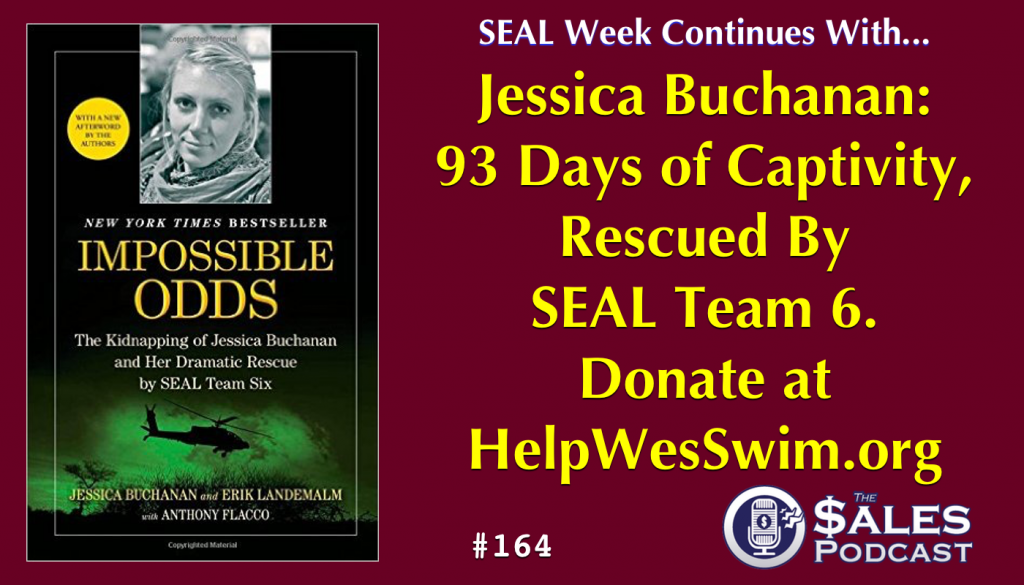 Want to hear from an entrepreneur who is launching another business to help you maximize both SEO and Facebook ads? Justin Lofton was on last week and you can stream below or right click here to hear his episode.
Links Mentioned
Listen to these other Navy SEAL Week Episodes
Share your appreciation for this episode by letting my guest and me know on Twitter.
Thank you for checking out this session of The Sales Whisperer® podcast. If you haven't done so already, I would love if you left a quick rating and review of the podcast on iTunes by clicking on the link below! It would be extremely helpful for the show!
Market like you mean it.
Now go sell something.