'Do It Selling' With David Newman
May 02, 2023
David Newman 2
"Do It Selling!" author.

Works with a lot of professional services clients who hate to sell.

"New Sales Simplified," "nobody defaults to prospecting," Mike Weinberg
Pushy... salesy...always negative when describing salespeople.
Stop talking so much.
You don't have to pitch and present and make offers.
Ask more questions.
---
Related episodes and posts
---
Become a facilitator...and interviewer.
Ask follow-up questions...and what else?
Take off your salesy hat.
Peel the onion.
Ask questions to have the power and none of the pressure.
"A prospect who is listening is not a prospect."
Get the structure and framework in the book.
Conversation roadmaps.
Four phases of professional selling

Initial diagnosis
Prescription
Treatment
Outcome
It's sales malpractice to skip right to treatment before diagnosing.
Speak the prospect's language to create a successful proposal.
"Based on everything you've said so far, this is at least a 6-figure deal. Now if that doesn't scare you, let's keep talking."
Be proud of your pricing and the value you deliver.
Have a business discussion, so it's about them.
Sales discussions are about us, and prospects don't want to have those discussions.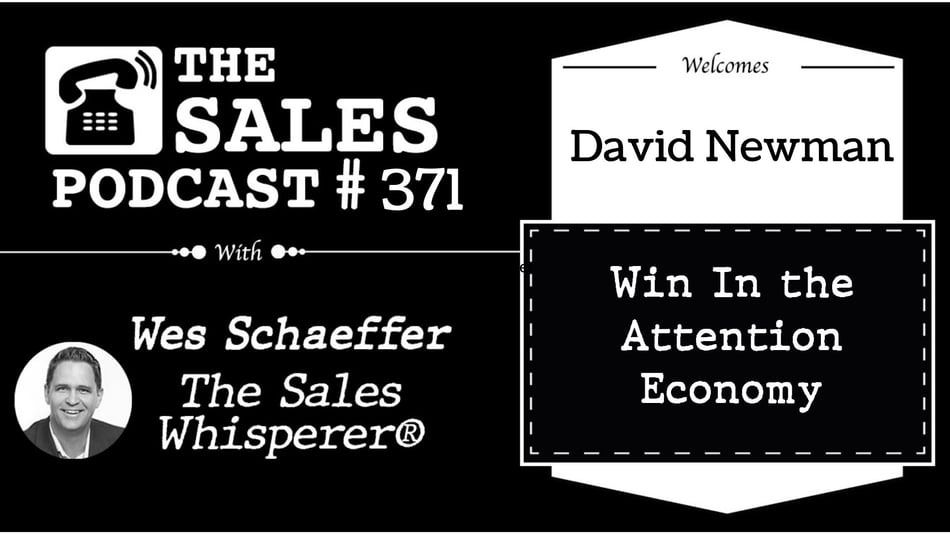 Negotiate up, not down."
Robert Cialdini, "consistency."
Prospects will find the money to be consistent if things change.
"I'm curious, what budget restrictions are you working with?"
Break it into phases. "The more you look, the more you find."
Negotiation in the book. Negotiate up, not down.
"Of course, it's negotiable. Everything has a price. How much more would you like to pay?"
This shows confidence and certainty.
Every day you're running an obstacle course in sales, and you're surprised to find brick walls and water obstacles and boulders.
A good sales process is like an attorney cross-examining a witness.
How do you prevent the objections: time, money, confirm with partner/spouse, we've tried it before, it's not a good time, it's our busy season, etc. (There are only about nine objections.)
You must dissolve those objections before asking for the sale.
Maybe salespeople are lazy.
Started as a marketing consultant, so he wrote a marketing book.
After years of helping speakers, he wrote a speaking book.
Now he wrote a sales book because the whole point of marketing is to generate a sale.
Writing crystallizes thought, and thought crystallizes action.
GUEST INFO:
Guest Site: DoItSelling.com and a DoItMarketing.com/manifesto and DoItMarketing.com/webinar
Guest Twitter:
Guest Instagram:
Guest LinkedIn:
PODCAST INFO:

SUPPORT & CONNECT: Check out the sponsors above; it's the best way to support this podcast