9 Reasons To Buy Infusionsoft Here
Additionally, we offer extra support calls and training resources to everyone wise enough to order Infusionsoft today through us as a way of providing that little extra something for our clients who are the reason we're in business.
Now that you are ready to receive up to $4,246.90 in services, discounts and training by ordering Infusionsoft from us today, click on the button below, complete your setup order and one of our staff members will call you to confirm your Infusionsoft Package selection between immediately or the next business day.
or
Call Wes Directly at (714) 369-8004
If You Still Have Questions
9 Reasons To Buy
You pay the same price whether you order from us or you order from Infusionsoft, and you get more. If Infusionsoft is having a promotion we get all of the same promo codes, so you can buy with confidence knowing you are getting the best deal from the best trainers.
Receive training from our team of entrepreneurs and Infusionsoft Certified Consultants who use this Sales and Marketing Automation tool to grow our own businesses, which gives you unique insights that only fellow entrepreneurs and business owners can provide.
Receive bonus live calls and access to a private membership site for life, which is worth over $600 if you bought it on your own.
Wes is a salesman, not a Geek. Work with a salesman that knows how to move product and make the cash register sing!
We have Geeks on our team to make Infusionsoft do all the fancy things you would like it to do.
Wes is a Speaker / Trainer / Educator / Communicator. Your job as a business owner is to promote your business. Work with someone who understands that better than anyone else.
We are copywriters. Emails, web and marketing content. Bring it over here and we'll help your content convey the message you want and need it to so you can make the sale.
Get the "2016 Conversion Optimization Campaign Bundle." These are 12 Ready-to-Use Campaigns compiled by the Infusionsoft product team and represent the highest performing campaigns they offer.
Wes literally wrote the book on Infusionsoft, "The Definitive Guide To Infusionsoft" – and you get a free copy of it (a $49.99 value) when you order Infusionsoft Today from us here and now!
Infusionsoft is offered as a one-time setup and initial coaching fee and a monthly subscription, based on these featured packages:
Essentials

$199/mo
Includes Basic Features: CRM, Contacts & Email Marketing
3 Users
2,500 Contacts
12,500 Emails Per Month
Deluxe Sales

$299/mo
Feature focus on Direct Selling Models with Contacts, Opportunities, Pipeline, Quoting, and The Campaign Builder
4 Users
5,000 Contacts
25,000 Emails Per Month
Deluxe Ecommerce

$299/mo
For Small Businesses who run an online store. Includes Contacts, Ecommerce, and Marketing Campaign Builder
4 Users
5,000 Contacts
25,000 Emails Per Month
Complete Package

$379/mo
Includes All Features: CRM, Contacts, Email Marketing, Campaign Builder, Sales Automation, Ecommerce, and More
5 Users
10,000 Contacts
50,000 Emails Per Month
The Sales Whisperer®
Infusionsoft Silver

5 One-hour Calls (A $1,000 Value)
Wes' Book, The Definitive Guide To Infusionsoft (A $49.99 value)
The Sales Whisperer®
Infusionsoft Gold


Everything in Silver plus….
7 One-hour Consulting Calls instead of 5 (A $1,400 Value)
Wes' Book, The Definitive Guide To Infusionsoft (A $49.99 value)
Save On Monthly Infusionsoft App (Up to $960/yr value) *see mthly costs above
30 Day Sales Growth (A $197 value)
No More Sales Duds (A $397 value)
Also included: 2 Standard Campaigns, Live Support, Infusionsoft Cheatsheet & access to online learning portal (Priceless.)
The Sales Whisperer®
Infusionsoft Platinum

Everything in Gold plus…
10 One-hour Consulting Calls instead of 7 (A $2,000 value)
Two of Wes' Best Campaigns With Content (A $998 value)
The Art Of The Close Access (A $394 value)
Get Up To $4,246.90 In Savings
You Get The Best Infusionsoft Consultants + Extra Calls + Books + More!
Call: (714) 369-8004
Your one-time Infusionsoft Kickstart investment with The Sales Whisperer® gives you access to tons of extras as well as decades of sales, marketing, copywriting, and business growth experience that you wouldn't get from buying direct. If you still have questions on how to Buy Infusionsoft, fill out the form below or call me and let's talk.
NEED HELP ON WHAT TO ORDER?
GET YOUR QUESTIONS ANSWERED & ORDER WITH CONFIDENCE
Here Are The Additional Bonuses You'll Receive When You Buy Infusionsoft Here
With our Setup you receive these great bonuses, only available from The Sales Whisperer®:
Online Learning Program: 7 Steps to Infusionsoft Success Comprehensive Learning Tool
Online Learning Guide: The Definitive Guide To Infusionsoft Physical Book and E-Book! (updated annually)
Online Learning Program: No More Sales Duds For Sales Managers
Online Learning Program: The Sales Whisperer Infusionsoft Cheat Sheet (By Mail and Available in .PDF Online)
Online Marketing and Lead Generation Articles and Downloadable Reports For Your Review:

Socializing With Your Prospects & Clients
10 Magnets To Capture Leads Online
CRM Spring Cleaning – Tidy Up And Fire Up Your App
40 Ways To Automate. Integrate. Dominate.
The 7 Deadly Sins of Selling
Fix Your Follow-Up Failure
Real Facebook Marketing
The Number One Reason Your Sales Are Down, Your Stress Is Up & You're Running On Empty
Items located in the The Sales Whisperer® CustomerHub Online Learning Portal.
What my clients are saying...
Donna Mills, MS.
The Food and Fitness Coach, Visalus Regional Director
I can't believe that I was able to put a few strategies in place from the workshop yesterday. I made an appointment several weeks ago to present a proposal for a big wellness project. After the workshop yesterday I was planning to sit down and rewrite my resume, write a curriculum, a proposed cost but because of you I decided not to waste my time.
Jeff Kirkland
, T-Mobile – Major Account Executive
"Wes Schaeffer's the Sales Whisperer's unique yet traditional approach at helping you reach your potential is very gratifying. With his warm, funny, southern down-home spirit, he really helps YOU ignite YOURSELF! He keeps in line with some traditional sales/mentor/leadership philosophy yet brings the unique twist of truly personalizing your plan for success!"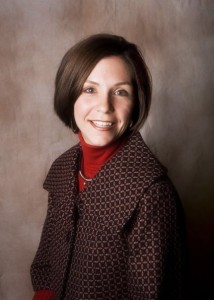 Monica Kirkland
Owner, New Life Ultrasound
I was so thankful to hear Wes Schaeffer's speech at the last Chamber breakfast. In a time when you wonder as you talk to other business professionals will they be optimist or pessimist, it was a great relief to get the encouragement from Wes.
Eugene Soh
Marketing Manager, Centorrino Technologies Pty Ltd
This is awesome content. Last Weds my MD did a killer 35-min presentation to a group of accountants and it was amazing. My biggest regret is NOT recording it. Lesson learnt!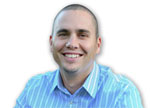 Jay Hughes
www.BestMortgageCoach.com
When we found you we were looking to…"Learn how the heck Infusionsoft works…" We choose you because…"I bought your book because it seemed comprehensive, yet written to a non-technical person, (i.e. "ME")." We were really pleased with the results, especially…"

James Markas
Kennedy Wealth Management. Calabasas, CA
"Things are going well. Infusionsoft is great. It's slowed down a lot actually because I've automated so many processes here using Infusionsoft which gives me more time to work more on marketing, landing pages, ect., but it's good. Your course definitely helped out a lot…I l really dig your newsletters. "
Bryce Ebeling
Owner, Money Mailer of Temecula Valley
When I first bought my business, I was doing most of the things Wes teaches. However, after nearly 7 months in business, I found I really needed to refocus my efforts and create a strategy moving forward...
Tina Finn
Owner, ProContact Marketing
I would like to thank you for a giving our staff some rock solid training and truly "new" techniques in selling. I've sat in front of some of the best, from Tony Robbins to Tom Hopkins and I have to admit, I was skeptical because up until the time you began, I thought you might be a little dry. Boy was I mistaken...
Dione Moser
President, Impact Marketing and Design, Inc
Wes, Thank you so much for entertaining and amazing seminar yesterday! I am so excited to begin working to become the JEDI MASTER! Count me and my entire sales staff in on the next!
Shari Vener
President, Written Inc.
This Workshop was so helpful and I can't wait to review the workbook. …The Sales Whisperer®, it's unique and so true. Hope to recommend someone for your next workshop.
Lisa Musick
Temecula, CA
Wes Schaeffer offers humorous and candid real-time scenarios that can be put into practice immediately. Underscoring his entire workshop is the physiology and psychology needed to succeed in a consumer-savvy environment of the 21st century...
Adam Plaumer
Owner, Electronic Payment Consulting
I had spend over 10 years as a sales manager worked my way up to become the president of a sales organization so I didn't think I needed your class... Wow, was I wrong.
Diana Nield
Account Executive, Keep-InTouch
Just a quick note to say 'thanks' for your Monday am class. It's a great way to start the week. Your class has helped me be much more sure of myself and confident. I have been inviting people [to attend]. Have a great week!
Kay Harrison
Owner, CS Marketing
Energy and more energy are the first words that come to my mind when Wes Schaeffer's name is mentioned. (And The Sales Whisperer's name is mentioned a lot in Southern California!)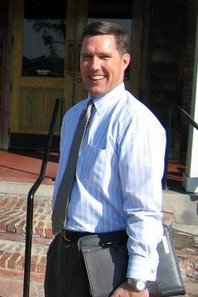 Layne Kasper
Managing Partner, Kasper & Associates
The Sales Whisperer presents no-nonsense sales advice in an easy-to-understand, easy-to-implement fashion. Part coach, part motivator, always inspiring, Wes Schaeffer's guidance increases productivity by providing techniques to streamline sales processes, eliminate inefficiencies and increase success rates...
Dr John Frank
Anapelli Hair Clinic, www.anapelli.com
I am a newcomer to the huge amount of material available at Influsionsoft and needed somebody to get me started and jumpstart some early sequences...
RaShaunda Fuller
No Designation
Working with Wes has been instrumental in the overall success of our online strategy. He's always willing to help and goes above and beyond to do so. I look at him as a partner versus our InfusionSoft representative...
Sue
No Designation
Your book arrived today and I've been hugging it all afternoon! It is going to bed with me tonight and I am going to devour the rest of it! Oh, this was so needed. Infusionsoft is rough if you are a newbie. It's also powerful. Mastering it, however, is a serious challenge!
Garren Sprauve
No Designation
I truly appreciate how you've impacted our business with your training sessions and candid sharing of suggestions. When I think infusionsoft challenges, I actually think of you prior to infusionsoft themselves...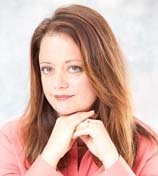 Lisa Rangel
No Designation
Wes has been so helpful in answering both detailed, nuance questions, and more importantly, questions related to strategic best practices in optimizing Infusionsoft. I am grateful for his training sessions! He make Infusionsoft digestible for a new user…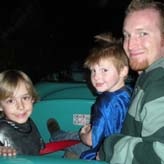 Aaron Davidsson
PaxBaby
The man has ideas!! (good ones) And the team has skeels! (website skills) Thanks for helping get us organized!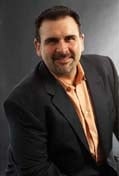 Bob Tierney
Founder IQInvestments
As a long-time user of Infusionsoft who continues to 'try and figure it out', I have really enjoyed the Mastermind Webinars that Wes & his team at 'The Sales Whisperer' have hosted...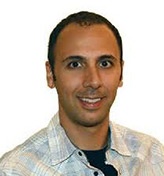 Mike Barreca
Pro Web Team
Very happy to work with and learn from Wes and TSW! My business focuses on small business sales and marketing and it's always great to find others passionate about the same thing. One thing I can say to potential prospects of TSW is that not only working with Wes is great but I've had the opportunity to work with some of his team members and they are very knowledgable and helpful as well...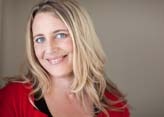 Kristin Moolman
Revisit Solutions
I wanted to thank you sincerely for having me on the Mastermind call that was very topical to an issue I was having in Infusionsoft with particular regard to editing CSS...
Robert Riggs
Cloud Fair
When looking to find a provider to help us with Infusionsoft, we found Wes Schaeffer and The Sales Whisperer online. We were tired of losing great leads that were falling through the cracks, and I wanted to actually sleep at night...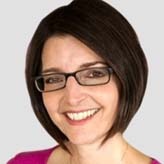 Jill Addison
No Designation
I wanted to automate my business processes, use a CRM to better track prospects through sales cycle, get affiliate links. We chose The Sales Whisperer because of his many relationships with people who use infusionsoft and offered training...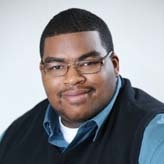 Michael Wilson
Title Loan Direct
We were looking for a way to setup a customer/order Automation System to help us run our company and stay on top of follow ups. I feel like I got a lot out of my Kickstarter. I hope we have a chance to work together again...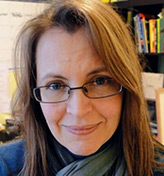 Nala Henkel
No Designation
We choose you because…Infusionsoft's Campaign Builder has an easy-to-use interface. Note: I didn't get to choose The Sales Whisperer team, they were part of the package...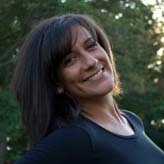 Maria Flynn
No Designation
We were really pleased with the results, especially… We were really pleased when we met our consultant Phly who did an excellent job teaching us how to manage our database and create campaigns...